The Rainbow and the Moon
Three adult brothers and a 5-year-old kid, plowing through snow and mud in a compact car not designed for spring in the Wenatchee Mountains, the lightness of the moment set against the heaviness of the week that was.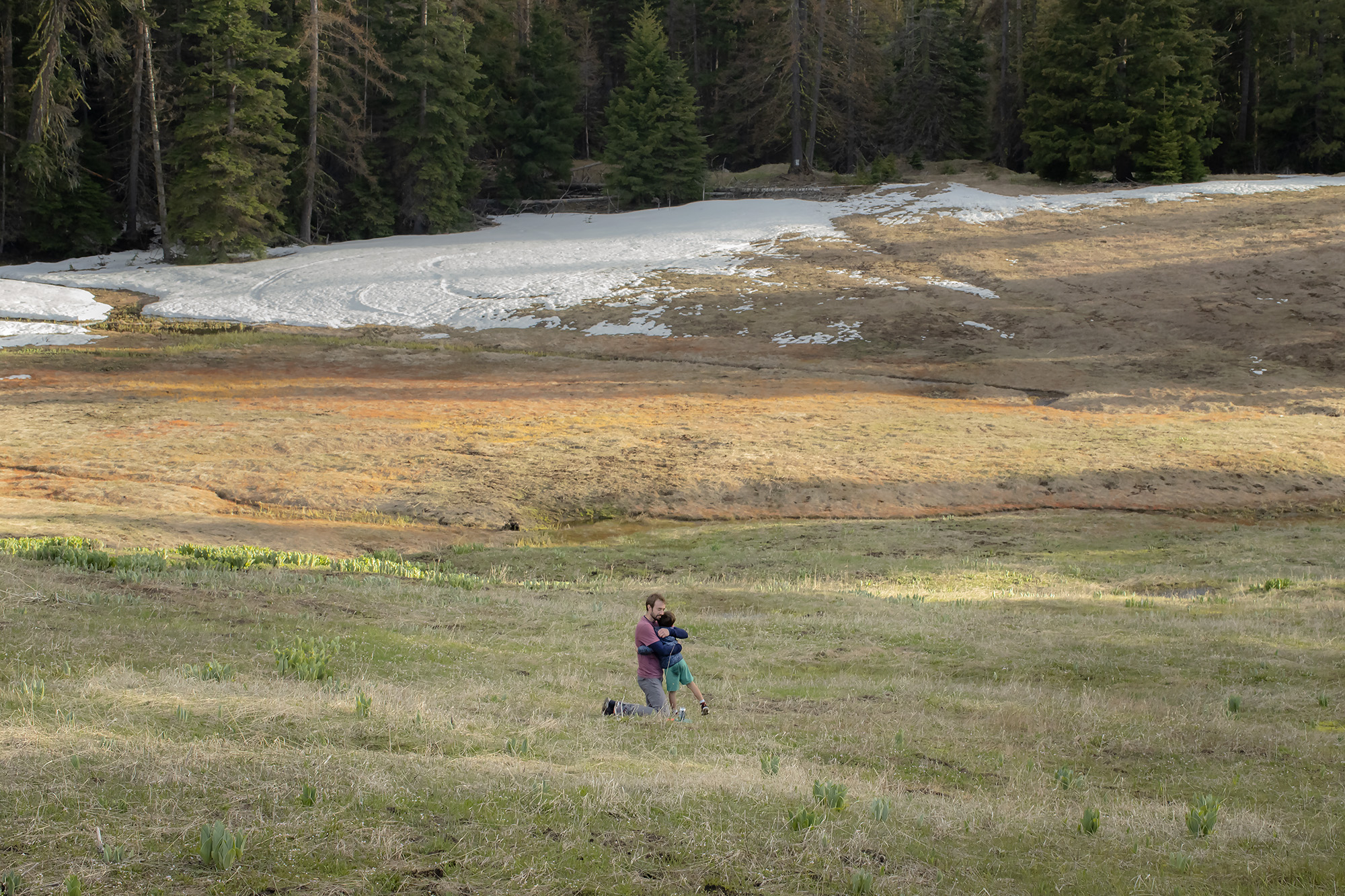 At road's end, past our campsite, down a muddy path, across a swollen creek, a terraced field of monumental proportion opens up, scattering us. Then the sight of a speck of a nephew wandering alone and dad approaching to wipe mud from his butt, the two of them embracing for a good long time, tears welling from behind the lens, life continuing with rainbows and moons and calls from the wild.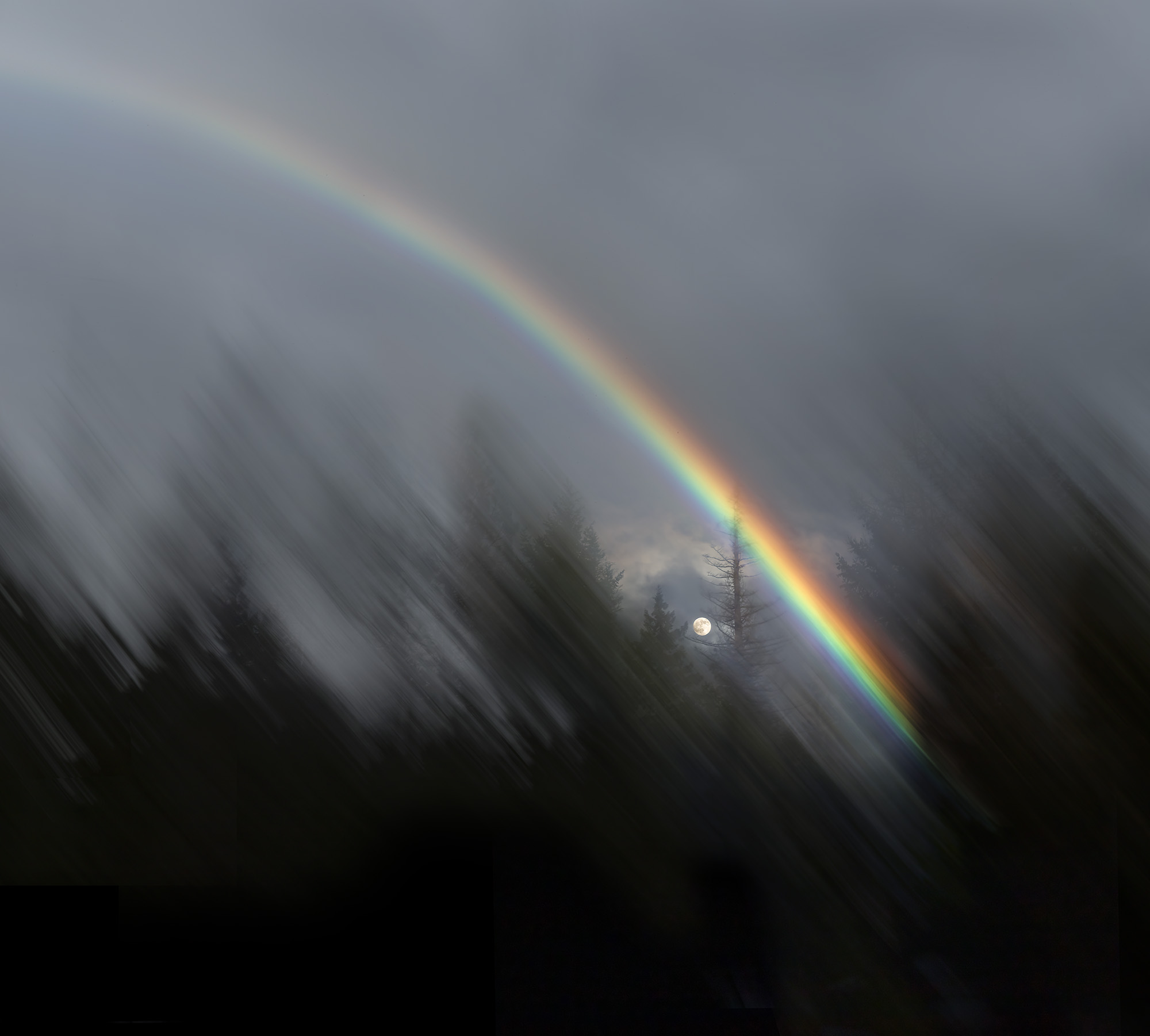 This piece was photographed in three layers: evening rainbow, night moon, morning generic landscape. It was photographed handheld because I didn't have a tripod … light is right. 100mm macro lens. Image size 38″x34″.